Combined refrigerators with bottom freezer
Combi Refrigerators with Bottom Mounted Freezer
A refrigerator is used more often than the freezer on average, so you can store your commonly used foods where they are most visible. Healthy prepared breakfast or late night snacks you need to grab quickly are always at your eye level.
Easy to clean interior
- the interior is with rounded edges and hidden cables, so cleaning is safe and easy.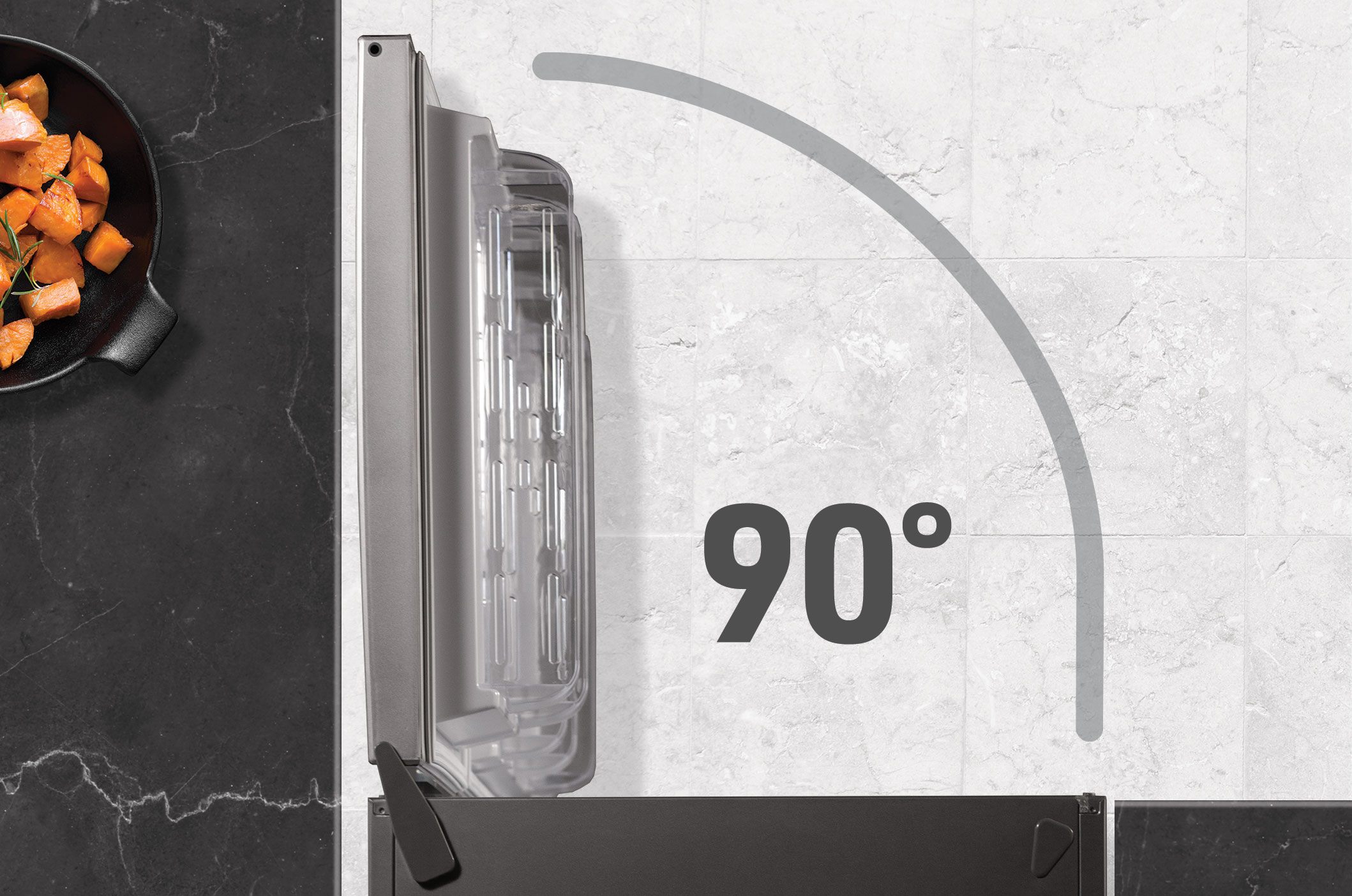 ZeroClearance
The appliance door opens at 90 ° angle, whereas the appliance width remains the same as when the door is closed. The drawers can open smoothly even when the refrigerator or freezer is placed in the corner of the room.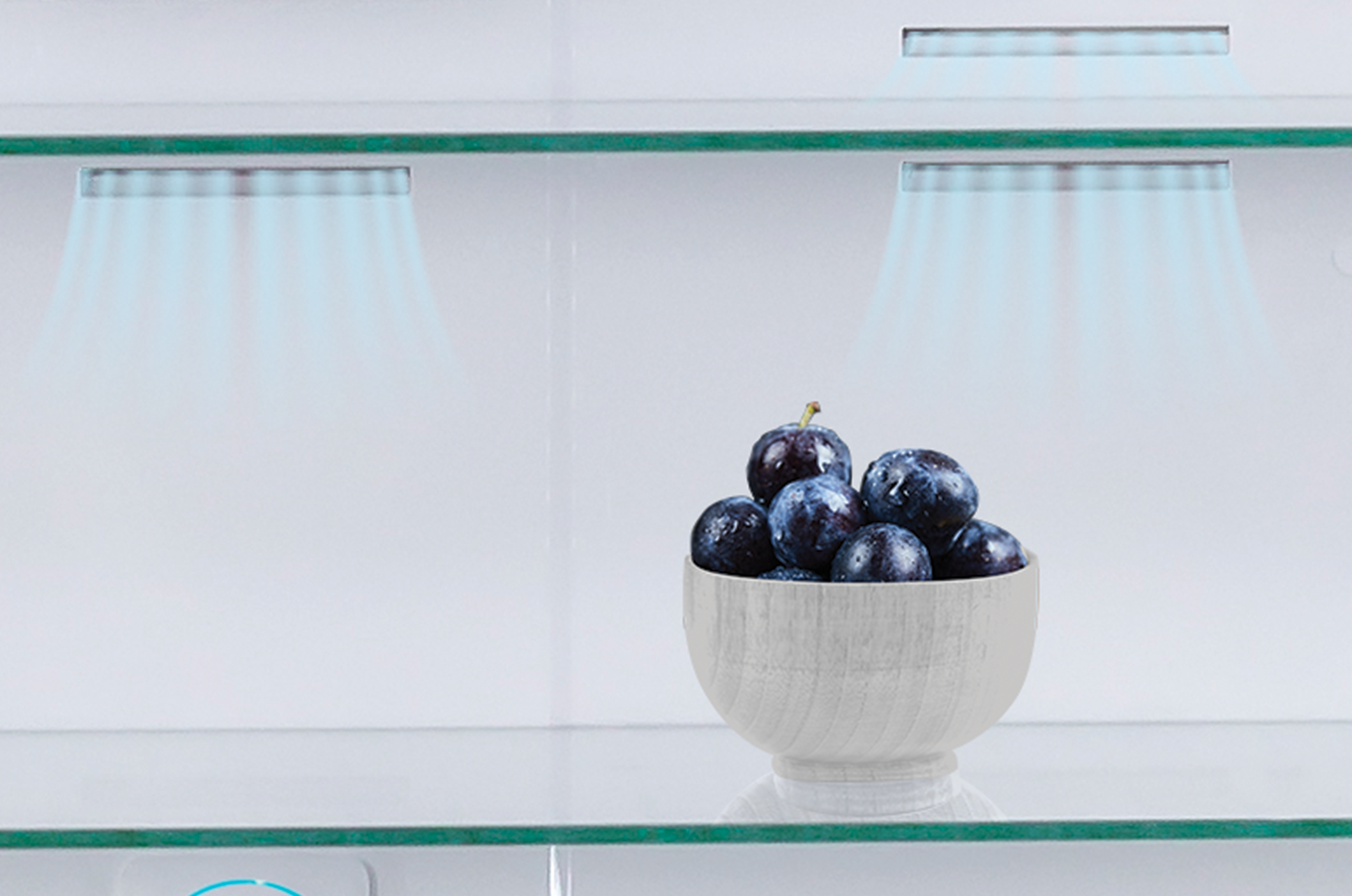 MultiCooling
Multi Cooling technology involves three-dimensional air circulation, evenly cooling foods from corner to corner of the appliance. Food keeps its taste, color and texture for longer time, as well as its nutritional value.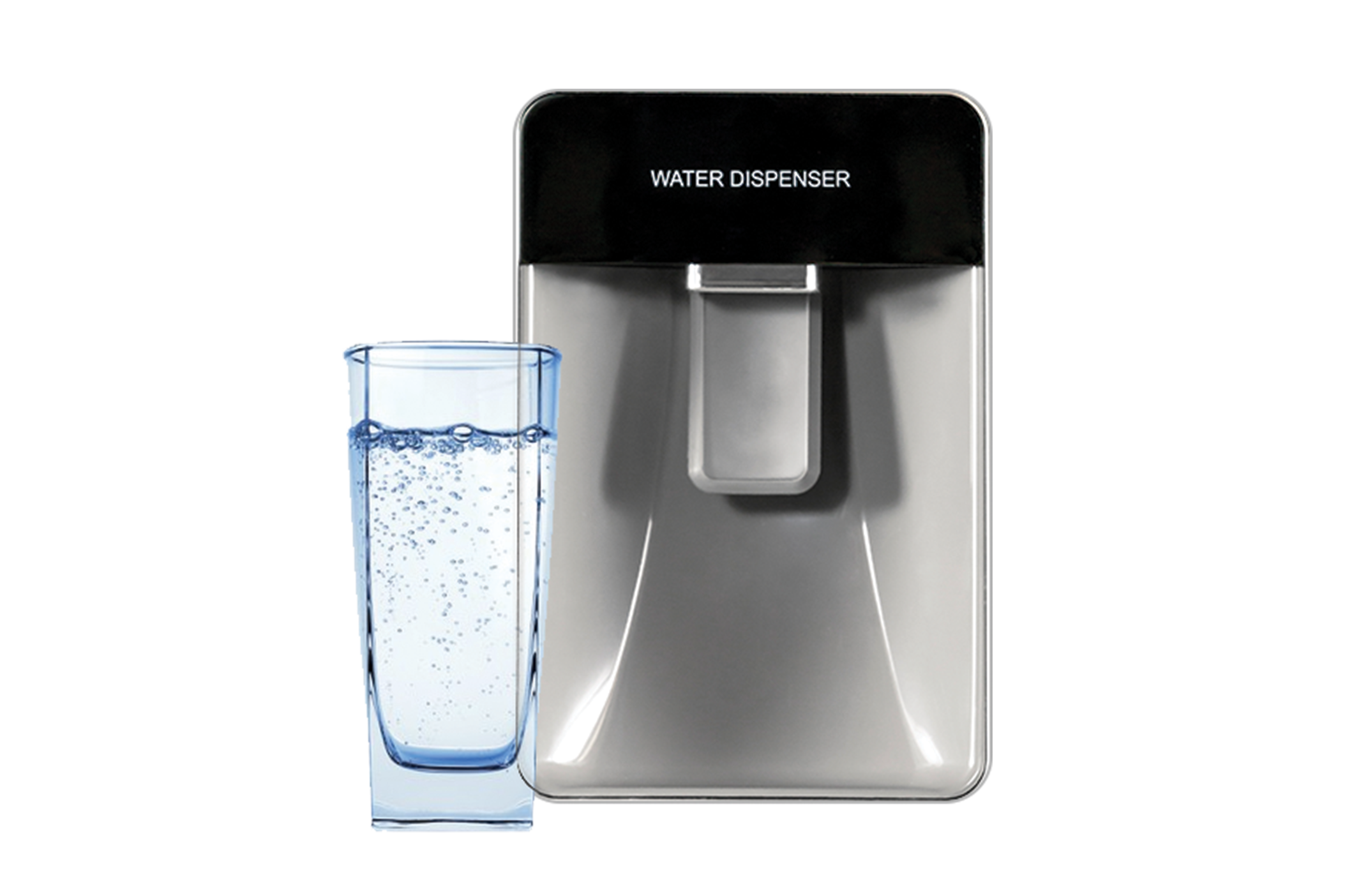 WaterDispenser
The dispenser is level with the door, it's elegant and contributes to the minimalist design for refreshing water at easy reach.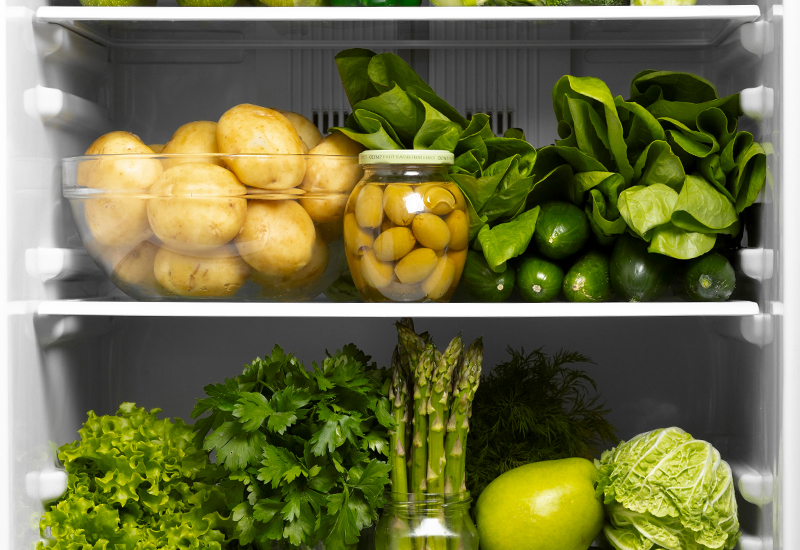 QuickCool
For very quick cooling of food and drinks.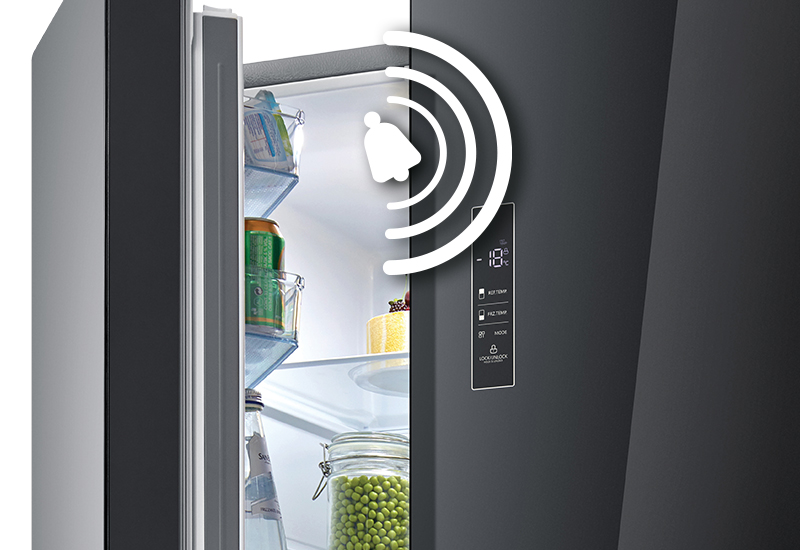 Open Door Alarm
The alarm will sound if the appliance door is open, or if the appliance is not completely closed. Closing the door automatically switches off the alarm.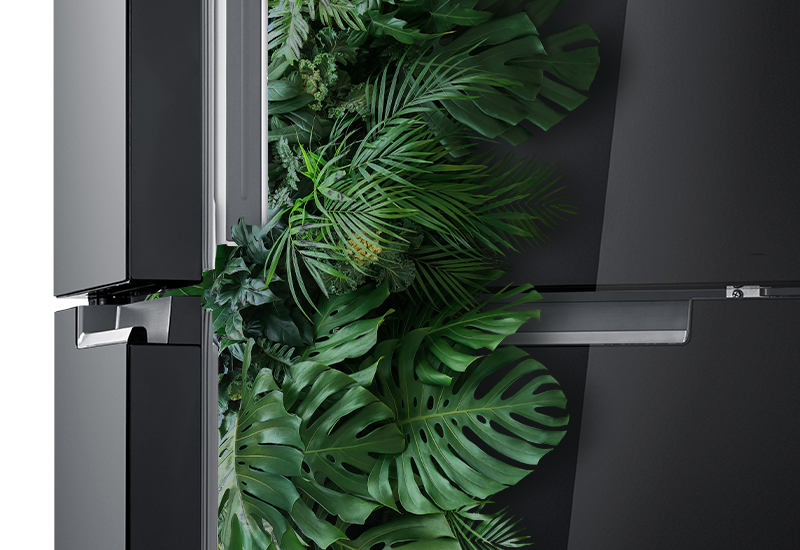 EcoMode
Activating this mode ensures the optimum temperature in the appliance with lower energy consumption.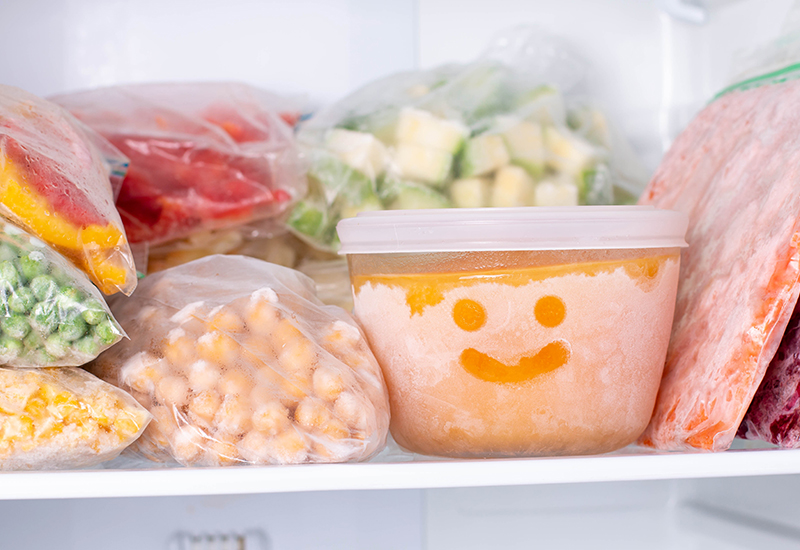 QuickFreeze
Very low temperatures for quick freezing of food.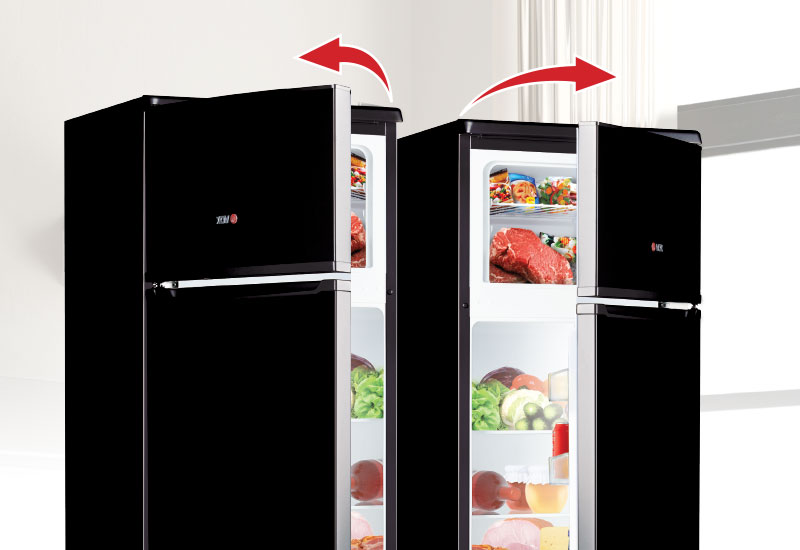 ReverseDoor
Thanks to its reversible door, the appliance is space adjustable. A user can combine two appliances that will stand next to each other - a freestanding fridge and a vertical freezer or even two fridges.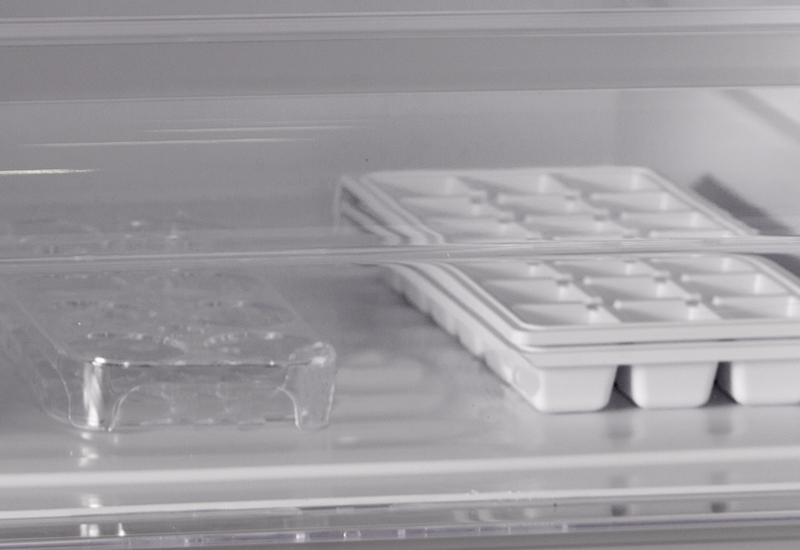 Accessories
Depending on the model, practical accessories can be: different models of ice containers, egg trays, bottle holders or freezer baskets.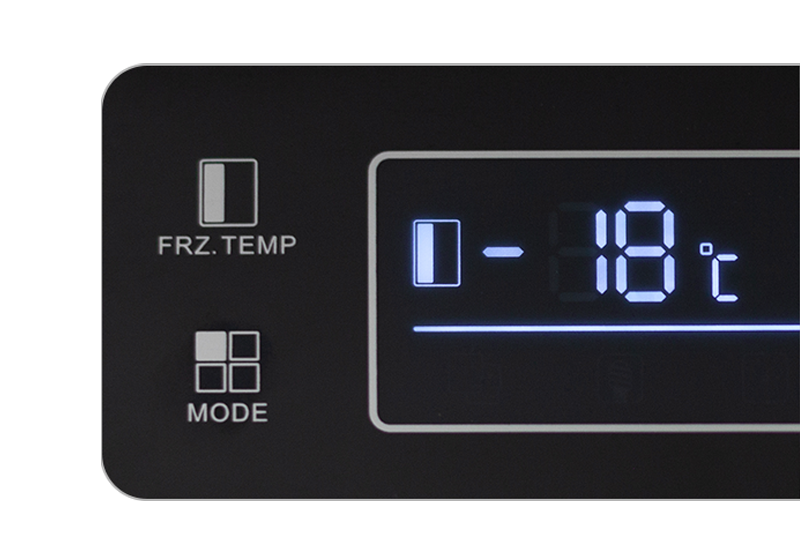 ModeControl Display
The elegant LED display allows a selection of different operating modes and offers a number of additional functionalities as well, compared to the standard display. The temperature and operating mode of an appliance can be adjusted according to users' needs.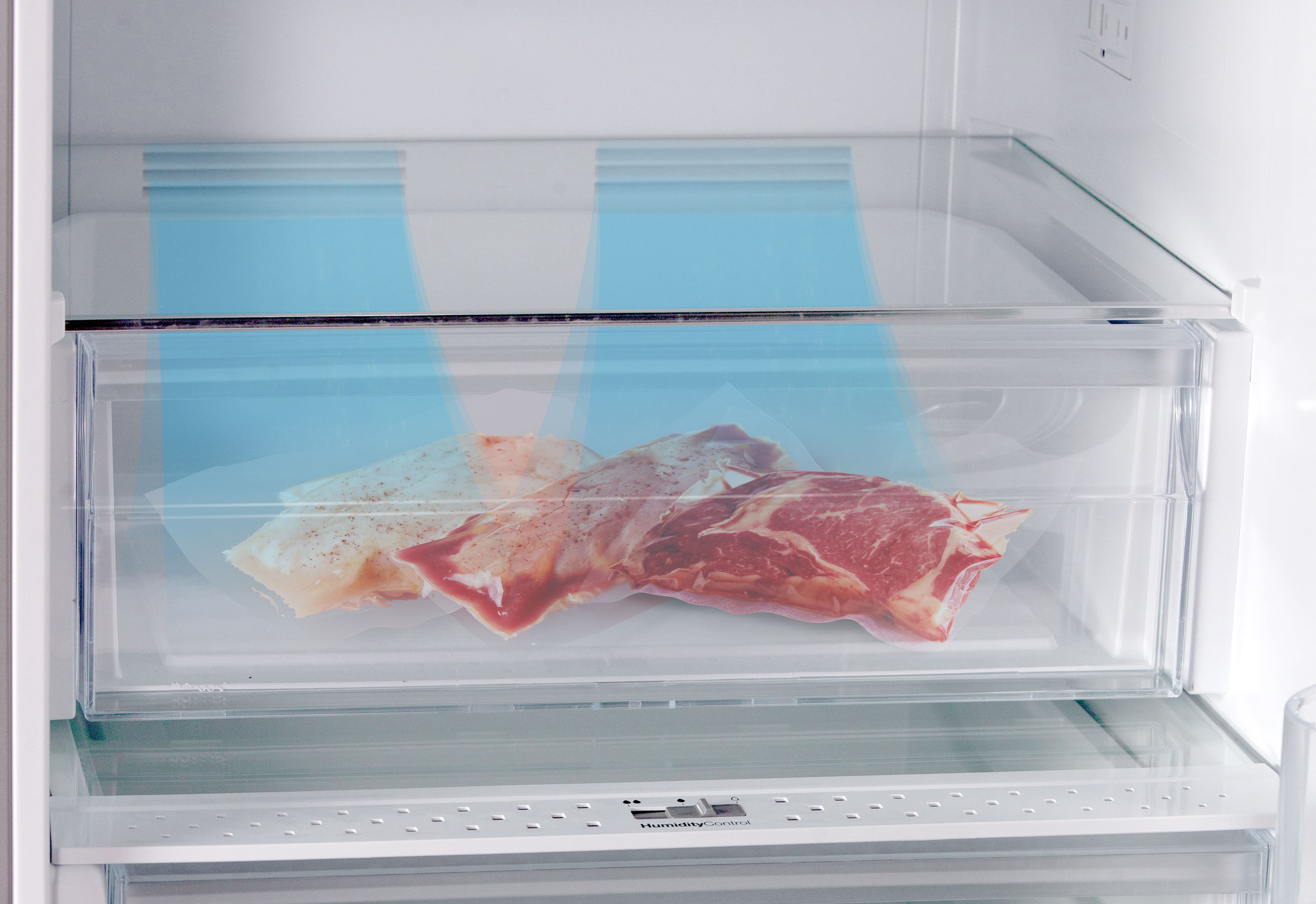 CoolAir Zone
This drawer is the coldest part of the fridge, as special technology allows cold air to enter directly into the drawer, without affecting the temperature of other fridge area. The temperature in the drawer is ideal for storing perishable food such as meat and fish.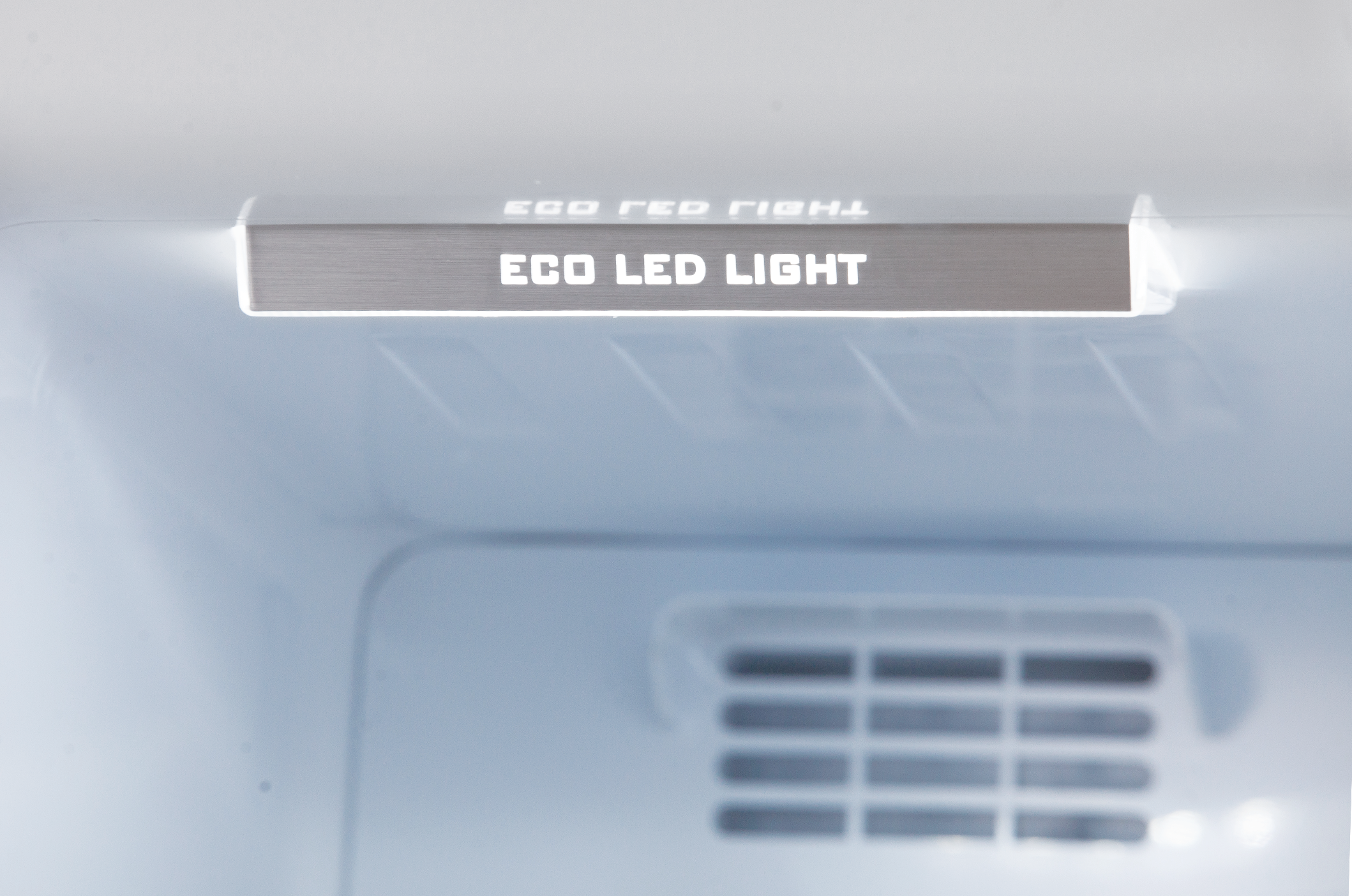 LedLighting
LedLighting provides exceptional brightness and clearer visibility inside the device. Besides significantly better lighting, LED lighting has a longer lifespan and saves electricity.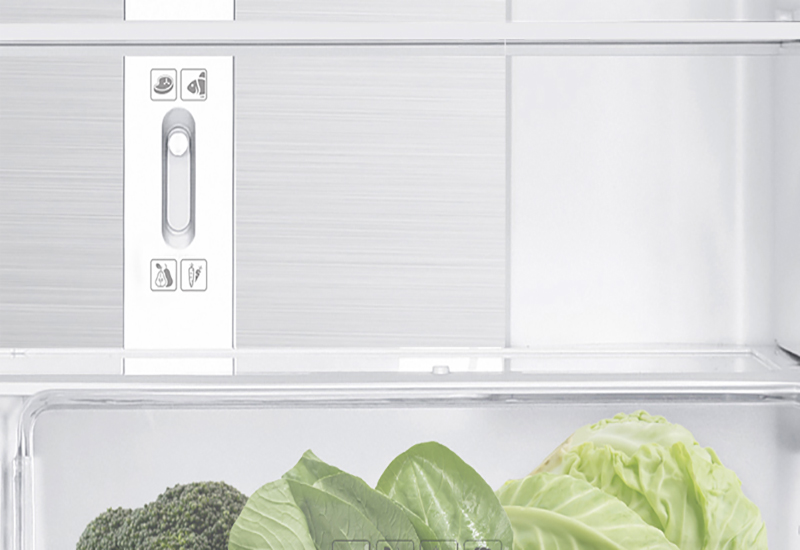 FreshConvert
A drawer with a separate Humidity Control slider, which users use for adjusting air circulation and humidity level in order to keep fruits and vegetables fresh for a longer time.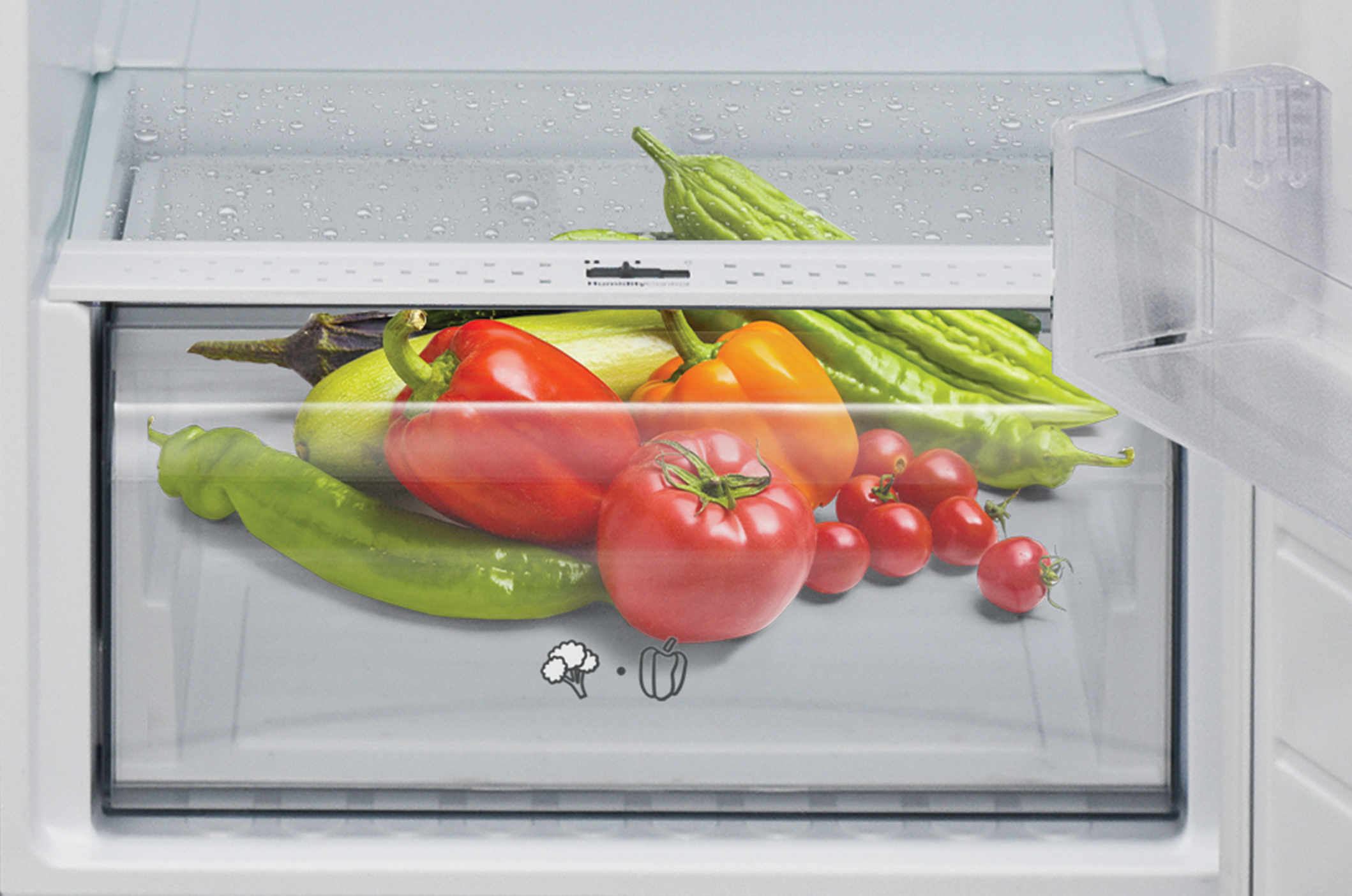 HumidityControl
A drawer with a separate Humidity Control slider, which users use for adjusting air circulation and humidity level in order to keep fruits and vegetables fresh for a longer time.
TouchPanel
Elegant Touch Panel for easy temperature control and selection of the desired operating mode.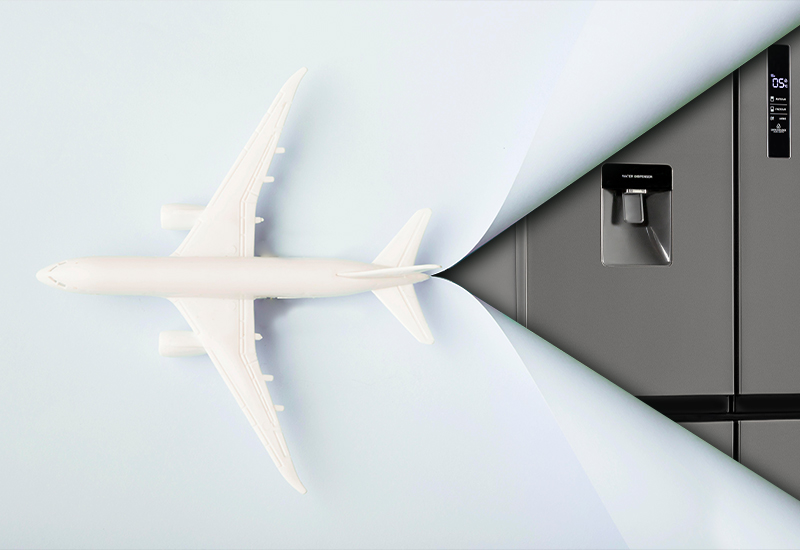 HolidayMode
The mode is ideal during a long absence, as the fridge is turned off, but the freezer is running.
NoFrost
No Frost technology prevents ice build-up on the walls of appliances and food, thus achieving significant energy savings, keeping food fresh and facilitating cleaning and maintenance.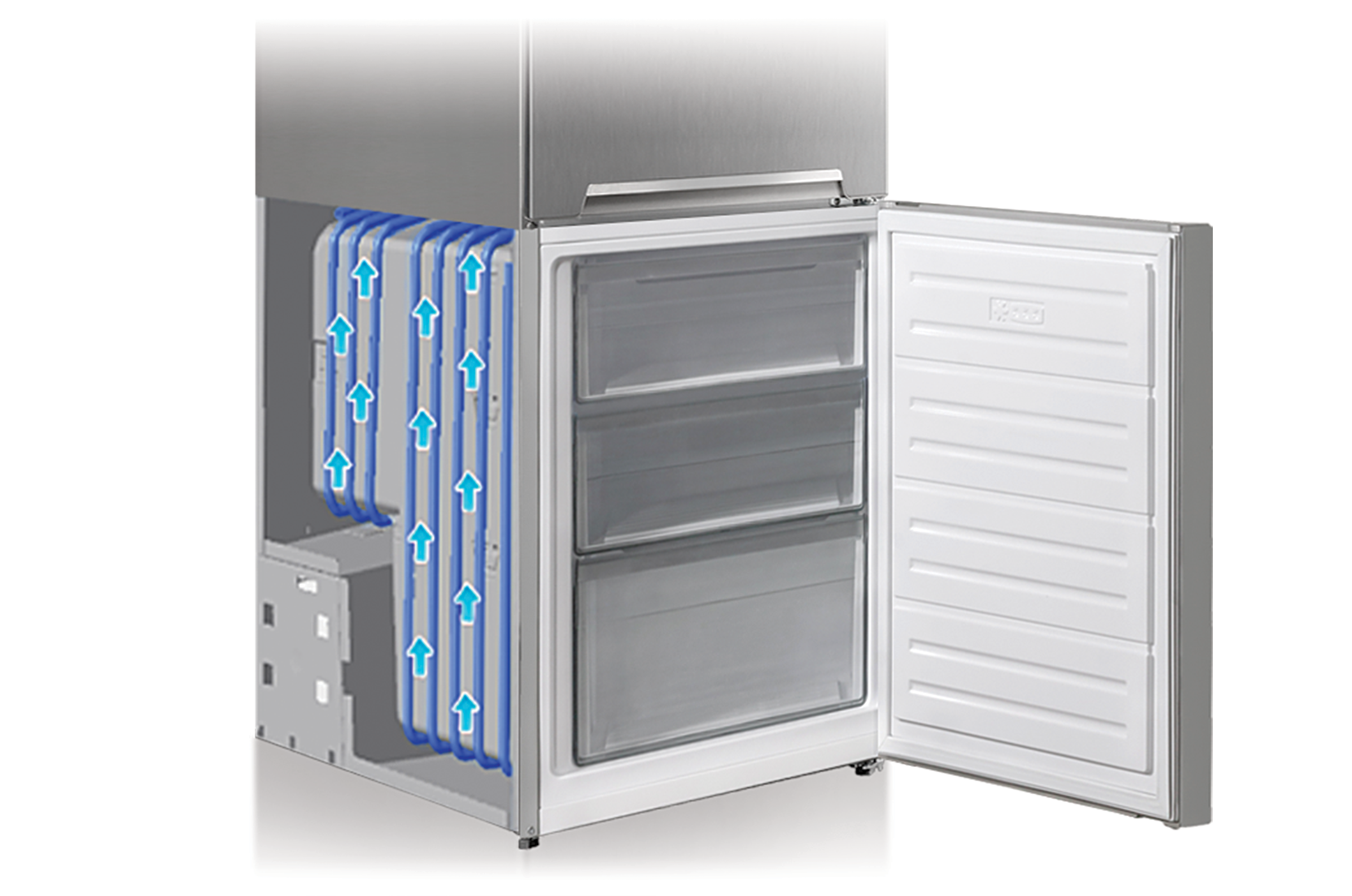 LessFrost
The Less Frost technology works with hidden evaporator tubes circling around the freezer compartment to achieve even and stable air emission. This results in fast and efficient cooling with reduced ice build-in.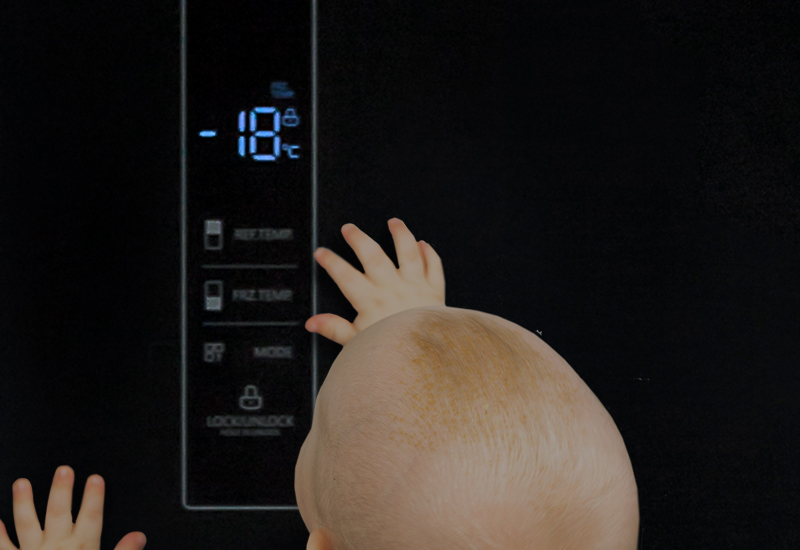 ChildLock Display
Activating this mode locks the display to prevent accidental mode changes.