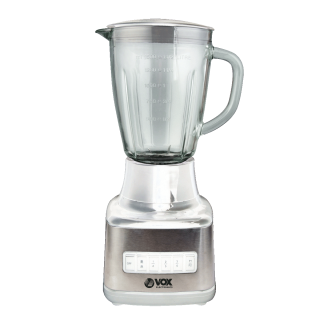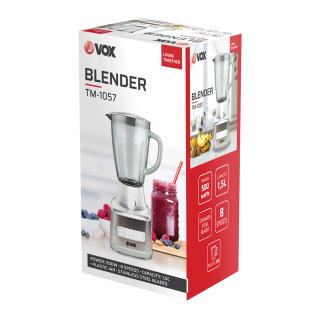 Šifra proizvođača:
TM1057

Number of speeds
8 + Pulse power
TECHNICAL CHARACTERISTICS
Easy cleaning
All parts are dishwasher safe
Easy storage
For every kitchen, compact and lightweight
System Safety
Blender will only work if all parts are fitted, there is no risk of injury
Packing dimensions (WxHxD)
21 x 16.5 x 36.8 cm
Product dimensions /H/W/D)
20 x 20 x 34.4 cm
Vox electronics strives to always provide its customers with the necessary information. See the links below if you are ordering a spare part, are interested in servicing this device, are reporting a defect, or need instructions and other documents for your device.
Frequently asked questions
If you have any doubts, look for answers in the FAQ section.