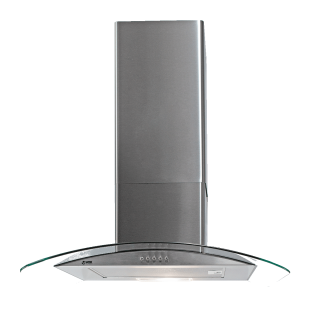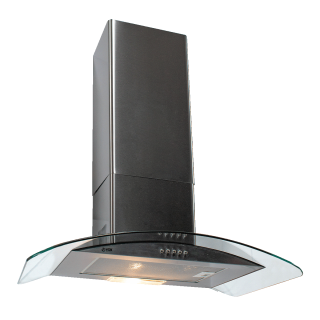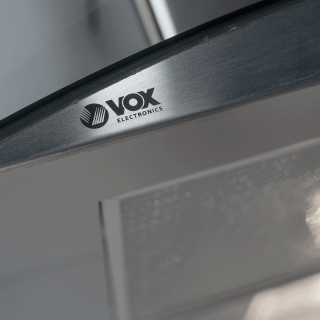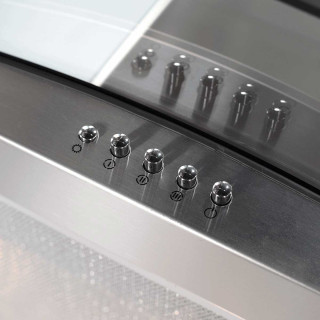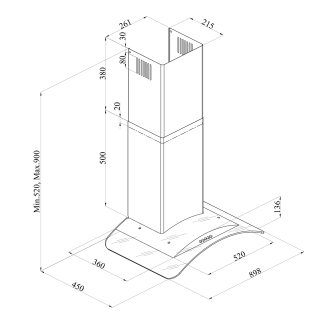 Šifra proizvođača:
CGL950IX

– the complete range of hoods is equipped with LED lights, which, in addition to providing bright illumination of the cooking surface, significantly save electricity.
– recirculation hoods extract smoke, unpleasant odours and fumes from cooking, push them through a filter and blow them back into the room.
Number of speeds
3 speeds
Energy efficiency class
D
TECHNICAL CHARACTERISTICS
Air flow capacity (m3/h)
253 m3/h
Nominal power of the lighting system
3 W
Aluminum cassette filter dishwasher safe
Yes
Annual energy consumption (kWh)
60
Exhaust outlet diameter
120 mm
Exhaust outlet position
From the top
Grease Filtering Efficiency (GFE)
75.9
Grease Filtering Efficiency Class (GFE)
C
Height adjustment possibility
Yes
Maximum air flow in standard setting
253 m3/h
Minimum air flow in standard setting
189 m3/h
Total power consumption of the appliance
128 W
Loading quantity (40ftHQ container)
310
Product dimensions /H/W/D)
898x136x450 mm
The max. height of the decorative hood
900 mm
The min. height of the decorative hood
520 mm
Vox electronics strives to always provide its customers with the necessary information. See the links below if you are ordering a spare part, are interested in servicing this device, are reporting a defect, or need instructions and other documents for your device.
Frequently asked questions
If you have any doubts, look for answers in the FAQ section.

Hood CGL 950 IX
Decorative hoods