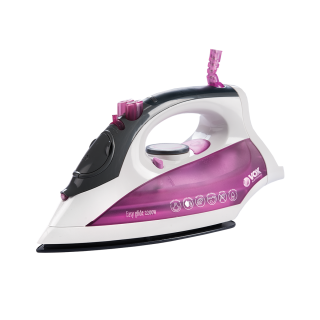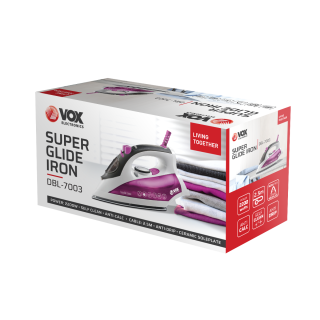 Šifra proizvođača:
DBL7003

TECHNICAL CHARACTERISTICS
Anti calc system
Allows long-term use without frequent cleaning
Anti drip system
Prevents water leakage at lower operating temperatures
Dry ironing
It is possible to iron without steam
Highlight element
Ceramic-smooth gliding, without sticking to the fabric
Other benefits
Variable adjustable steam, vertical steam
Self-cleaning system
A system that under pressure breaks through blockages caused by stones
Transparent tank for easy charging
300 ml
Packing dimensions (WxHxD)
30 x 13 x 16.5cm
Product dimensions /H/W/D)
28 x 11.5 x 15 cm
Vox electronics strives to always provide its customers with the necessary information. See the links below if you are ordering a spare part, are interested in servicing this device, are reporting a defect, or need instructions and other documents for your device.
Frequently asked questions
If you have any doubts, look for answers in the FAQ section.