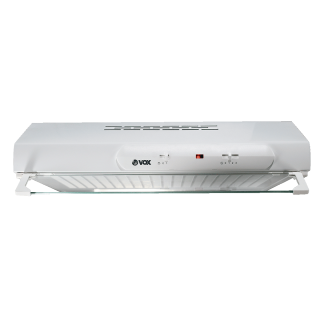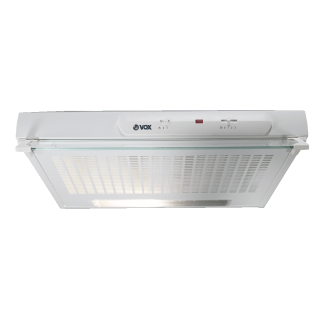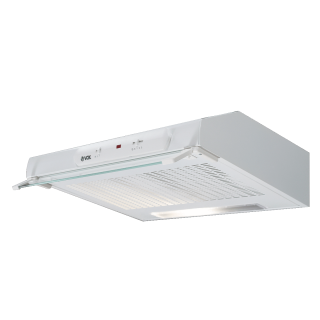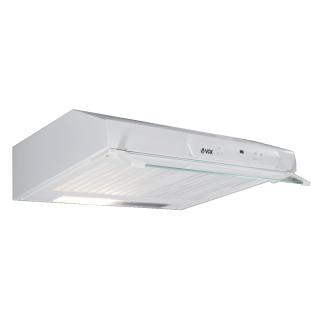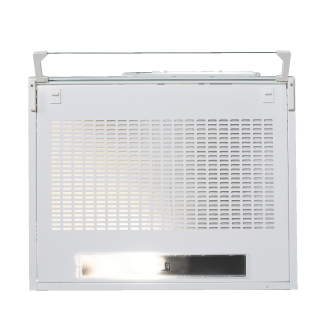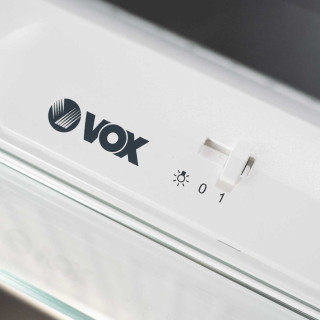 Šifra proizvođača:
TRD601W

– the complete range of hoods is equipped with LED lights, which, in addition to providing bright illumination of the cooking surface, significantly save electricity.
– recirculation hoods extract smoke, unpleasant odours and fumes from cooking, push them through a filter and blow them back into the room.
Number of speeds
3 speeds
Energy efficiency class
D
TECHNICAL CHARACTERISTICS
Air flow capacity (m3/h)
295 m3/h
Nominal power of the lighting system
4 W
Annual energy consumption (kWh)
64
Exhaust outlet diameter
120 mm
Exhaust outlet position
From the top and back
Grease Filtering Efficiency (GFE)
65.1
Grease Filtering Efficiency Class (GFE)
D
Maximum air flow in standard setting
295 m3/h
Minimum air flow in standard setting
135 m3/h
Total power consumption of the appliance
129 W
Loading quantity (40ftHQ container)
812
Product dimensions /H/W/D)
598x150x490 mm
Vox electronics strives to always provide its customers with the necessary information. See the links below if you are ordering a spare part, are interested in servicing this device, are reporting a defect, or need instructions and other documents for your device.
Frequently asked questions
If you have any doubts, look for answers in the FAQ section.

Hood TRD601W
Standard hoods